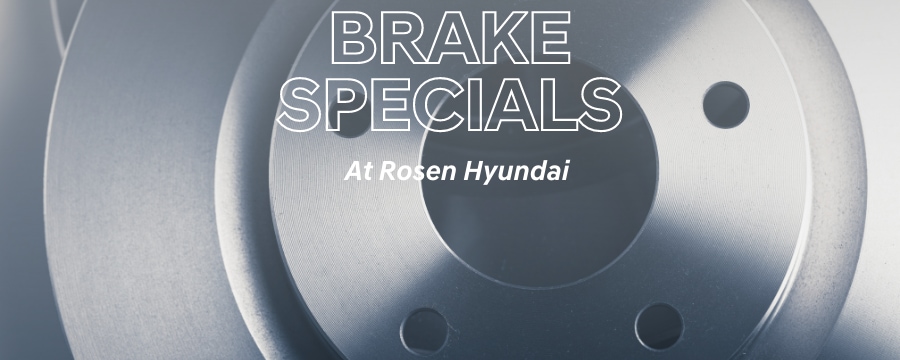 Save Money from Brake Repair Specials at Our IL Hyundai Dealer near Chicago
If you're compiling a short list of the essential components of your vehicle, your brakes certainly make the cut. That's because you need your brakes operating at peak performance at all times, whether you're driving to work in the morning or trying to get home during difficult weather conditions.
At our Algonquin Illinois Hyundai service center we have a group of expert technicians dedicated to getting the job done right, along with a process in place that will get you in and out of our facility in a timely manner. Whether the issue is your brake pads, fluid, or hydraulics, we're more than up to the task, and we're offering a number of brake service specials that will help you save big. Schedule your next service appointment with your local Hyundai dealership, Algonquin Hyundai. 

Here are 5 reasons to get your Brakes Serviced at Algonquin Hyundai:
No appointment necessary. Walk-ins are welcome.
Express Lube service is available.
Job completed in minutes.
Instantly book an appointment online.
Always receive the latest specials for your vehicle.
You can also enjoy these amenities while your vehicle is being serviced at Algonquin Hyundai:
Free WiFi Internet access, as well as magazines and newspapers in the waiting lounge
A free service shuttle to our store
With all these advantages, why go anywhere but Algonquin Hyundai? We also have service specials for oil changes, battery replacements and tire changes.