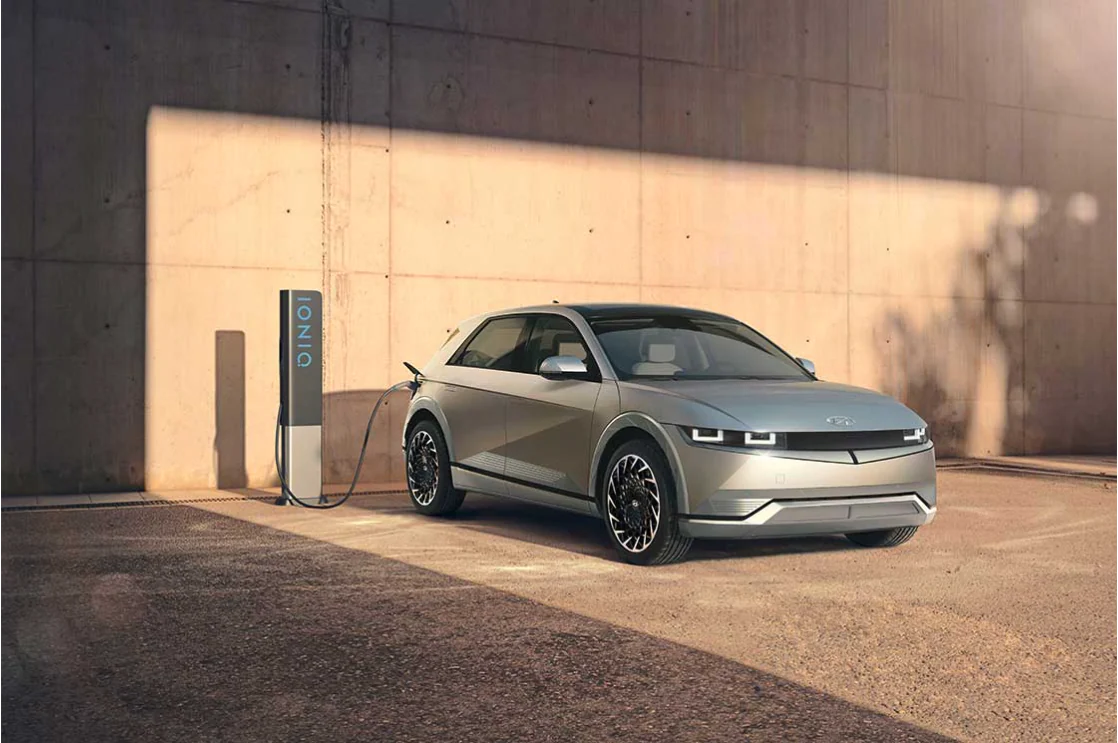 Electric vehicles are quickly becoming more than a trend in the auto market. Nowadays, consumers have more options than ever regarding electrical transport. Electric, plug-in hybrids, and hybrid vehicles are the three most common electrified options you'll find.
If you're for a Hyundai electric car but unsure which type to go with, this guide is for you. We'll cover the differences between electric vehicles (EV), plug-in hybrids (PHEV), and hybrid vehicles and tell you why you might choose one over the other. 
Unlike the traditional gas-fueled car, electric vehicles eliminate gasoline and use a battery pack instead. While they have a limited driving range, many new models offer over 200 miles. Since they don't have a transmission or internal combustion engine, it removes the use of complicated parts and requires less maintenance
Pros:
●       Electricity is way cheaper than paying for fuel, thus saving consumers money.
●       Low maintenance since fuel isn't involved.
●       Environmentally friendly since electric vehicles don't produce any emissions
Cons:
●       Since EV car batteries are made of raw earth materials, they aren't very eco-friendly.
●       Many EVs have a limited range and require strategic planning for cross-country road trips.
Why choose electric vehicles?
Electric vehicles are perfect for environmentally conscious people who want to limit their carbon footprint. These drivers may want to save on fuel costs and prefer fewer trips to the service center. Additionally, they don't have a strong desire or need for long road trips.
Plug-In Hybrid Vehicles (PHEV)
When comparing EV vs PHEV, the primary difference is that the PHEV contains a gas tank and internal combustion motor along with the battery and electric motor. Essentially, it's a combination of an electric and gasoline vehicle all-in-one. Plug-in hybrids have a larger battery pack than standard hybrids and may have about 25 miles of short-distance driving on electric power.
Pros:
●       Excellent fuel economy since very little gas is used
●       Generally offers fast charging
●       Unlimited range since plug-in hybrids can drive using gas
●       Charges faster than most electric vehicles
Cons:
●       Has less driving range compared to other options
●       Have larger trunks meaning there is less trunk space
Why choose plug-in vehicles?
The main advantage of using PHEVs is their unlimited range of driving. It allows for local driving using electric power while offering the convenience of long cross-country road trips with the gas engine.
If you're deciding between EV vs Hybrid, the main difference again is the addition of a gas engine. Hybrid vehicles feature an electric motor and gas engine. The electric motor runs at low speeds allowing for coasting, which helps preserve fuel. These cars use regenerative braking, allowing Hybrids to recapture energy; therefore, drivers won't need to plug their hybrid vehicle in.
Pros:
●       Less expensive compared to electric and plug-in hybrid vehicles
●       Doesn't require charging so that you can drive them anywhere
●       Small battery packs on PHEV meaning there is more cargo space available
Cons:
●       Not the most eco-friendly option compared to EV and PHEV
●       More maintenance and complexity are involved since they have both electric and gas motors
Why choose hybrid vehicles?
Many drivers choose hybrid vehicles because they are a natural stepping stone from gasoline to electric vehicles. They don't require the hassle of finding charging stations and can drive anywhere due to their gas engine. It's ideal for people who want some of the benefits of electric vehicles without giving up the long-range driving of gas-fueled cars.
Find Your EV, PHEV or Hybrid Vehicle at Rosen Hyundai
You'll find a wide selection of Rosen EV and hybrid cars in our electric lineup. Whether you're looking for a Hyundai Hybrid or Hyundai EV, there's something for everyone. Visit us for a test drive and see what Rosen Hyundai has to offer. We're located at 771 South Randall Road, Algonquin, IL 60102, or call us at 888-271-1804.